Patient Stories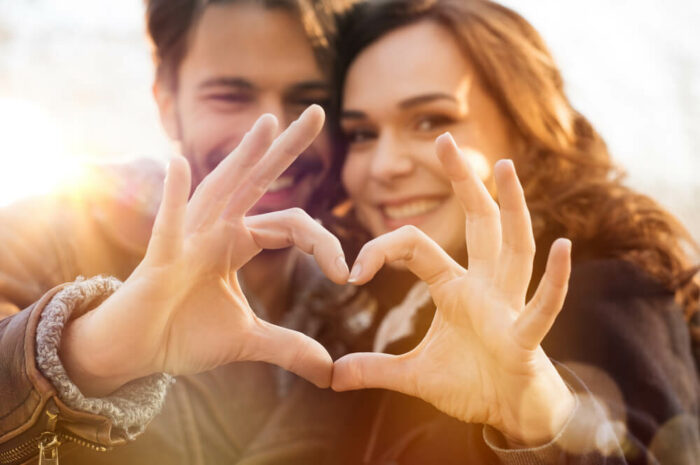 Hearing about your experience with the Omni Eye Specialists is what makes our job worth it. It's also what helps us understand how we can improve.
Please leave a review:


---
"I am a patient of Dr. Yangs. I had the benefit of an exceptional Nurse during my recent cataract surgery. Paige was my intake nurse on the 2nd floor for my first ever, and apprehensive, eye surgery. Her professional posture and mannerisms did nothing less than ensure me that I was just not another entry in the revenue stream, but was her immediate and genuine concern. Although now retired, I was a Regional Retail Vice President with over 250 employees. I have some basis to convey that her interaction with your Patients is exceptional. I listened to her on another Patient across the aisle after me. Although I believe she has repeated the same questions a hundred times before, her tone and inflection was nothing less than that person was the most important individual she was responsible for today. You can not hide in tone and inflection whether an Associate really wants to be at work and truly has the Patient and Practice as a responsibility – rest assured, I have no reservations that Paige meets all of the necessary abilities to be an asset to your Practice."
—With the greatest appreciation and sincerity, Bob Kaser
---
"Staff was very friendly and doctor was informative."
— Lorraine H.

---
"Wonderful, as usual. Very professional business."
— Betty S.
Oct 23, 2017
---
"Very organized and well managed process."
— Shelly M.
Oct 23, 2017
---
"It seems to be run efficiently and with a caring attitude."
— Nancy K.
Oct 23, 2017
---
"Dr. Cruse met me twice on a Sunday, going above and beyond my expectations. Your office is the example of what we all hope health care will be."
— Ronald R.
Oct 22, 2017
---
"Dr. Sitole and team have been good to work with and very pleased with my surgery results."
— Barry W.
Oct 22, 2017
---
"The entire staff is extremely personable and professional. This has been true every appointment I've had."
— Brian H.
Oct 20, 2017
---
"2nd visit to Omni, receptionist was very pleasant, timely appointment, and very good care."
— Charles S.
Oct 20, 2017
---
"Long wait time and difficulty getting a return call but those are the only negatives."
— Sheila G.
Oct 19, 2017
---
"Friendly staff. Very thorough. Purpose of tests explained. Tech(?) and Doctor willing to answer questions."
— Janet Z.
Oct 18, 2017
---
"Dr. Zhang was outstanding in her approach, her knowledge and success in treating my emergency and follow up session. She was to me, all the attributes I would hope for in my situation. I feel fortunate to have had our paths crossed. Thank you!"
— Diane C.
Oct 18, 2017
---
"Great experience! Doctor was very engaged in my exam and she was thorough! I was informed of the condition of my eyes and was treated with care. I also had plenty of help picking out glasses. The technician was vested in making sure that I was happy with my final selection and made sure I knew all of my options without being too pushy. Thank you!"
— Rose R.
Oct 18, 2017
---
"I felt very comfortable with both the doctor and the staffing."
— Patrick A.
Oct 17, 2017
---
"The staff was great but the wait times are ridiculous."
— Brent W.
Oct 16, 2017
---
"As always the staff and Dr. Shukla are top shelf. Because of the 2 offices and the Drs. being split between them make sure it communicated what office the patient is supposed to go to."
— William B.
Oct 16, 2017
---
"All staff members were very professional and informative throughout my initial consultation. I had a very positive experience. My ONLY recommendation is to make sure that anyone having their eyes dilated, is to make certain that you have a designated driver, which was not empathized by the first person I communicated with at this office."
— Clyde R.
Oct 12, 2017
---
"I had a lot of anxiety regarding my eye injury but upon meeting Dr. Zhang I immediately was put at ease. She instantly puts you at ease and is very thorough . She gave me a lot of information regarding my injury and follow up care. As well as information on follow up care on my eye now that I have had a injury and how to take care of my eye."
— Jodi M.
Oct 11, 2017
---
"Everyone was so nice and helpful. Sarai went out of her way to help me later with the pharmacy. Dr. Cruze has a wonderful sense of humor and made it very easy to talk to him. He answered all my questions and never rushed through any of them."
— Elaine R.
Oct 11, 2017
---
"Staff is friendly and professional."
— Scott P.
Oct 9, 2017
---
"I think that Dr Wang is great!"
— Martha F.
Oct 7, 2017
---
"Dr. Belen is the best. Very nice and patient. The staff is always friendly and appointments are easy to obtain."
— George W.
Oct 7, 2017
---
"I was treated very well by everyone I came in contact with, and I do not have any suggestions to make your business better."
— Janet D.
Oct 7, 2017
---
"Excellent staff and Dr.s'. Very thorough exams. Friendly, helpful, clean. I was very impressed. I have seen a few ophthalmologists, this team was the most thorough and professional I have ever been to. I would give Omni Eye Specialists the highest of recommendations to any one."
— Sue M.
Oct 6, 2017
---
"Top notch and efficient. Very courteous support staff that lead their patients through the process. The physicians are very knowledgeable and respectfully listen to their patients."
— Richard H.
Oct 5, 2017
---
"OMNI EYE SPECIALISTS ARE PROFESSIONAL FROM THE RECEPTION DESK THROUGH THE ENTIRE EXAMINATION AND DR WANG WAS MOST PROFESSIONAL IN HIS COMPLETE EXPLANATION OF HIS EXAM AND RECOMMENDED PROCEDURE FOR THE SURGERY. YOU WANT THIS FEELING WHEN YOU ARE DEALING WITH YOUR ONLY PAIR OF EYES."
— George M.
Oct 4, 2017
---
"The doctors are always professional and comforting. explain things in terms I can understand"
— Rayna O.
Oct 4, 2017
---
"Everyone at OMNI always does a great job!"
— Karen H.
Oct 4, 2017
---
"Always efficient once I get in the office but finding parking is HORRENDOUS"
— Neva N.
Oct 4, 2017
---
"From the moment you step into this facility you are treated with respect and you receive the help that you need."
— Mary Lou R.
Oct 2, 2017
---
"Very professional with screening and made all the followup appointments…"
— Patricia P.
Oct 2, 2017
---
"Everyone was very helpful"
— Patricia G.
Oct 2, 2017
---
"You guys are wonderful! Thank you for taking care of my eye!"
— Brooke D.
Oct 2, 2017
---
"Very professional, educated, & great doctor. I am confident that I am in good hands with Dr Wang!"
— Judith J.
Oct 1, 2017
---
"Everyone was professional and friendly. Nice conversations while "getting the job done"."
— Catherine T.
Sep 27, 2017
---
"I am in good hands when I am with Omni Eye Specialists."
— Pasha R.
Sep 26, 2017
---
"Always very attentive personnel."
— Kathleen E.
Sep 25, 2017
---
"What I like about Omni is that the people are so friendly and welcoming which helps when one is nervous about their appointment. That's what I tell my friends who might be looking for an eye specialist."
— Connie L.
Sep 22, 2017
---
"I found your staff team professional, knowledgeable, and respectful. Service was prompt, my questions were answered and the "next steps" for consultation and treatment were described; my follow up appointment was scheduled promptly. Thank you. Toya Nelson"
— Toya N.
Sep 21, 2017
---
"I have macular degeneration, and the thought of getting an injection in your eye is super scary! But the staff makes you feel at home and explains everything they are doing as they go. Doctor Shulka is my Doctor, and I feel blessed to have such a prominent, well educated eye specialist taking care of my eyes! If fact All the Doctors at Omni Eyes are the "cream of the crop" all impressively well educated! Read their bios, you'll agree! I wouldn't trust my eyes with anyone else!"
— Barbara M.
Sep 21, 2017
---
"The people, the care, and the concern were the best. Only negative was long waits to be seen even with an appointment."
— Diana S.
Sep 20, 2017
---
"My last appointment at the Omni Eye Specialists was September 14, 2017; after two years of service. I was given the "all clear" sign of release. I always found Dr, Teeter and Staff to be very professional, caring and friendly. From the time you step up to the "Check-In" Desk, they make you feel welcomed and appreciated."
— Louise N.
Sep 18, 2017
---
"I have been going to Omni for over 12 years."
— Esther S.
Sep 18, 2017
---
"Dr. Teeter is a great Dr, but the waiting is always 2- 3 hrs. So if you have an appt then you might want to clear your schedule before hand."
— Shanna C.
Sep 18, 2017
---
"Like the online appointments"
— Elayne R.
Sep 17, 2017
---
"Everyone took good care of me with efficiency and caring."
— Lynda D.
Sep 17, 2017
---
"Excellent Dr. Great staff every thing was done on the promised appointment."
— Yalemwork T.
Sep 15, 2017
---
"Dr. Shukla and staff our very concerned about you and want the best care for you. They ensure all of your question are answered. They also ensure you understand everything."
— John H.
Sep 15, 2017
---
"Dr. Shula and the staff are fantastic."
— Kathleen B.
Sep 15, 2017
---
"Trustworthy doctors; prompt attention upon checking in. waiting room chairs are awful."
— Walter A.
Sep 14, 2017
---