Optometric Residency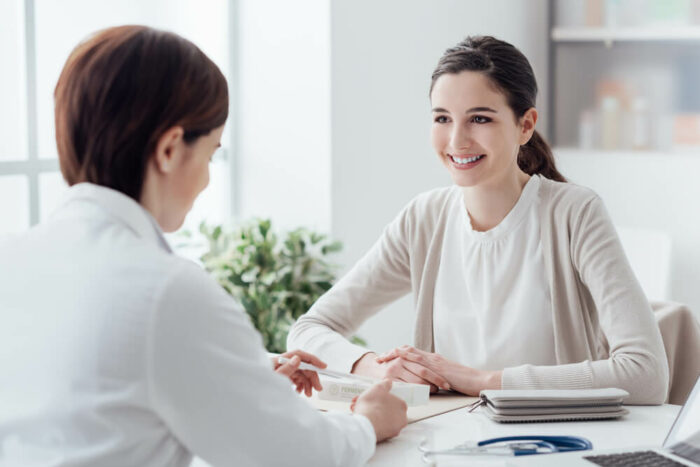 Program Title:
Residency Program in Ocular Disease with an emphasis in Refractive and Ocular Surgery
Program Site:
Omni Eye Specialists, Denver, Colorado
Affiliated with:
University of Houston College of Optometry
Program Director:
Vandi Rimer, O.D.
Omni Eye Specialists
55 Madison St., Suite 355
Denver, CO 80206-5421
(303) 740-5475
e-mail: vandi.rimer@omnieye.com
Mission Statement:
The Ocular Disease/Refractive and Ocular Surgery Residency Program at Omni Eye Specialists of Colorado provides advanced clinical training in ocular disease diagnosis and management, refractive and ocular surgical co-management including glaucoma, retina, cornea, oculoplastics and refractive surgery to qualified postdoctoral optometrists. The program incorporates patient care including direct interaction with ophthalmological subspecialists, didactic education, and scholarly activity. This exposure creates an excellent environment to promote advanced skills and knowledge in eye care management. Residents completing the program should gain the necessary experience to pursue professional opportunities requiring a high level of expertise in medical eye care.
Educational Opportunities:
Direct patient care, seminars (journal club, grand rounds), and continuing education.
Teaching Responsibilities for Resident:
Limited interaction with student extern
Scholarship:
The following activities comprise the scholarly component and requirements of the curriculum:
Journal Club Presentation to OES providers (minimum 1 per year)
Grand Rounds Presentation to OES providers (minimum 1 per year)
CE lecture to the optometric community during the OES spring symposium (1 per year)
Scholarly Activity can be a research project, a paper of publishable quality, or a presentation (poster or paper) at a national or regional meeting with a scientific component.
Length of Program:
53-56 Weeks
Starting date of program:
July 01, 2024
Cost of tuition to resident/graduate student:
None
Salary /Stipend:
$51,000
Typical Weekly Hours and After-Hours Responsibilities: 40-50 hours per week, including after hours on-call responsibilities
Date Program Established:
1986
Benefits (if applicable):
Ten days paid leave (including vacation sick leave), additional paid leave is provided for continuing education and a $1,200 honorarium for travel and food expenses. Health and vision insurance are available, as well as 401K benefits. Professional liability insurance is provided at no cost.
Program Completion Requirements:
The resident is required to deliver clinical services at a level that demonstrates they have attained the core competencies of their program. This attainment will be determined through formal evaluations of the resident's patient care and attainment of subspecialty competencies.
The resident must complete a patient log.
The resident must complete the scholarly project requirements of a paper, poster/paper presentation at a national or regional meeting, or research project.
The resident is required to deliver one Journal Club presentation and one Grand Rounds-style presentation at OES.
The resident must present one CE presentation at the OES symposium event.
The resident is required to complete all clinical subspecialty rotations successfully.
The resident must attend required OES symposiums and Grand Rounds/Journal Club.
The resident must complete all required evaluations.
Prerequisites:
Doctor of Optometry degree (OD) from an Accreditation Council on Optometric Education (ACOE) accredited school or college of Optometry
Three letters of reference from clinical faculty members
Copy of all optometry transcripts
Curriculum Vita and a letter of intent
Pass all parts of the NBEO before the beginning of the residency
A State of Colorado Optometry license (completion of testing before the beginning of the program)
EQUAL EMPLOYMENT OPPORTUNITY STATEMENT It is the policy of ESP not to discriminate against any Employee or applicant for employment on the basis of race, color, religion, creed, age, sex, national origin, ancestry, marital status, sexual orientation, gender identity or expression, disability, genetic information, uniformed service or status as a disabled veteran or a veteran of the Vietnam era. ESP prohibits discrimination against and harassment of any Employee or any applicant for employment on the basis of race, color, national or ethnic origin, age, religion, disability, genetic information, gender, sexual orientation, gender identity and expression, uniformed service, veteran status or any other characteristic protected under applicable federal, state or local law. ESP complies with all federal, state, and local laws with regard to nondiscrimination.
Accreditation Status:
Accredited by the Accreditation Council on Optometric Education, 243 N. Lindbergh Blvd., St. Louis, MO 63141, 314-991-4100
---