Edwin Detweiler, O.D.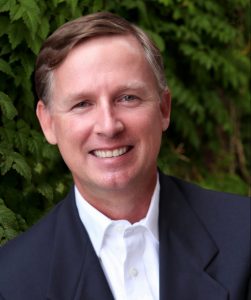 Dr. Detweiler joins Omni Eye Specialists after a successful fifteen-year career at The Eye Associates of Manatee County, FL. a multi-specialty medical and surgical eyecare organization. Dr. Detweiler anchored the Sun City Center, FL office where he was responsible for all aspects of eye care. During his time at The Eye Associates, Dr. Detweiler's clinical activities focused on ocular disease and surgical management. His clinical interests and responsibilities included advanced cataract surgery using femtosecond laser, Glaucoma, Advanced Dry Eye evaluation and treatment, Macular Degeneration, and Diabetic Eye Disease. In addition, he volunteered in community health care, and spoke often to community groups on eyecare. He looks forward to bringing his patient centered approach to the Omni Eye Specialists community.
Edwin Detweiler III O.D. was raised in Lansdale, Pennsylvania just outside of Philadelphia. He went to Villanova University as a lacrosse player while maintaining a science-based curriculum. His path then led to Connecticut College where he earned his Bachelor of Arts degree in English. Dr Detweiler then attended The Pennsylvania College of Optometry (PCO) where earn his Bachelor of Science and Doctor of Optometry degrees. While there he excelled in clinical care and was mentored by leading experts in ocular disease. During his education at PCO, Dr. Detweiler completed internships at The Eye Associates of Manatee County, Salt Lake City VA Medical Center in association with the Moran Eye Center as well as the Eye Center in Pembroke Pines, FL.
When he is not seeing patients Dr. Detweiler enjoys exploring the outdoors and traveling with his wife and three children.